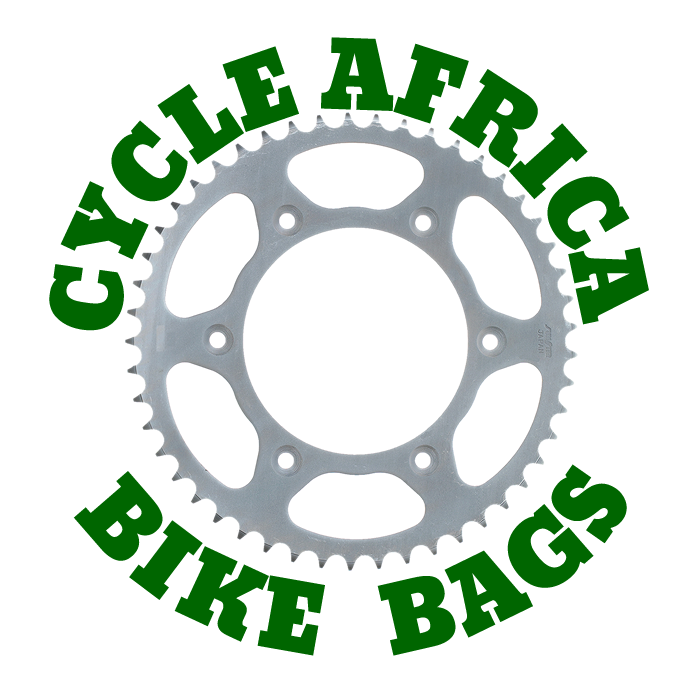 CYCLE AFRICA BIKE BAGS
When the owner Steve was in Germany, he spent eleven years learning the trade of sailmaker and working with an array of technical materials and equipment. These newly found skills got into his blood, so much so that his wife back then wouldn't take any more bags into the home. He became quite good with the sewing machine and truly enjoyed making something from scratch. Many years later and back in South Africa, Steve noticed that very few people were producing locally-made bike packing bags for the cycling community. If you found something online, it generally came from overseas and had a price attached. Steve decided to revert back to his sewing skills and produce locally made bike bags "Made for cyclists by cyclists"
All our bags are hand made to order, and proudly made in Jeffrey's Bay. We strive for a 5-day turnaround but rest assured, we will keep you updated on developments and once your shipment leaves our premises, you will be notified and given a tracking number for the courier. Our bags have been designed and tested out in the field and made using the most suited fabrics available and to the highest quality, we can produce. If you do not find something that tickles your needs, or because you already have our bags, please drop us an email with your ideas and we can find a solution for that customized bag.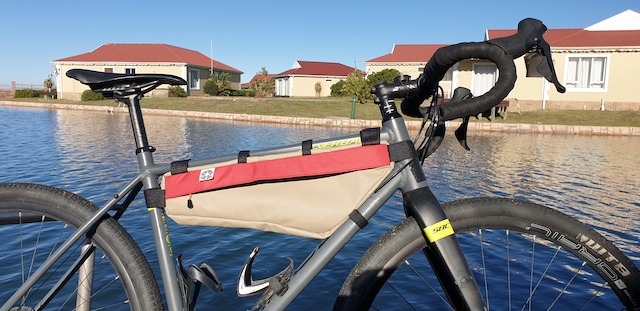 FRAME BAGS
Be it a Half or Full-Frame bag, our bags will fit securely to your bike. They are ideal for clothing or odds and ends you may need on the fly. Our zips are covered with a wide flap, ensuring dust and waterproofing. The bags are lined with a high viz colour lining, ensuring you find things at night should you be using a headlamp.
Read More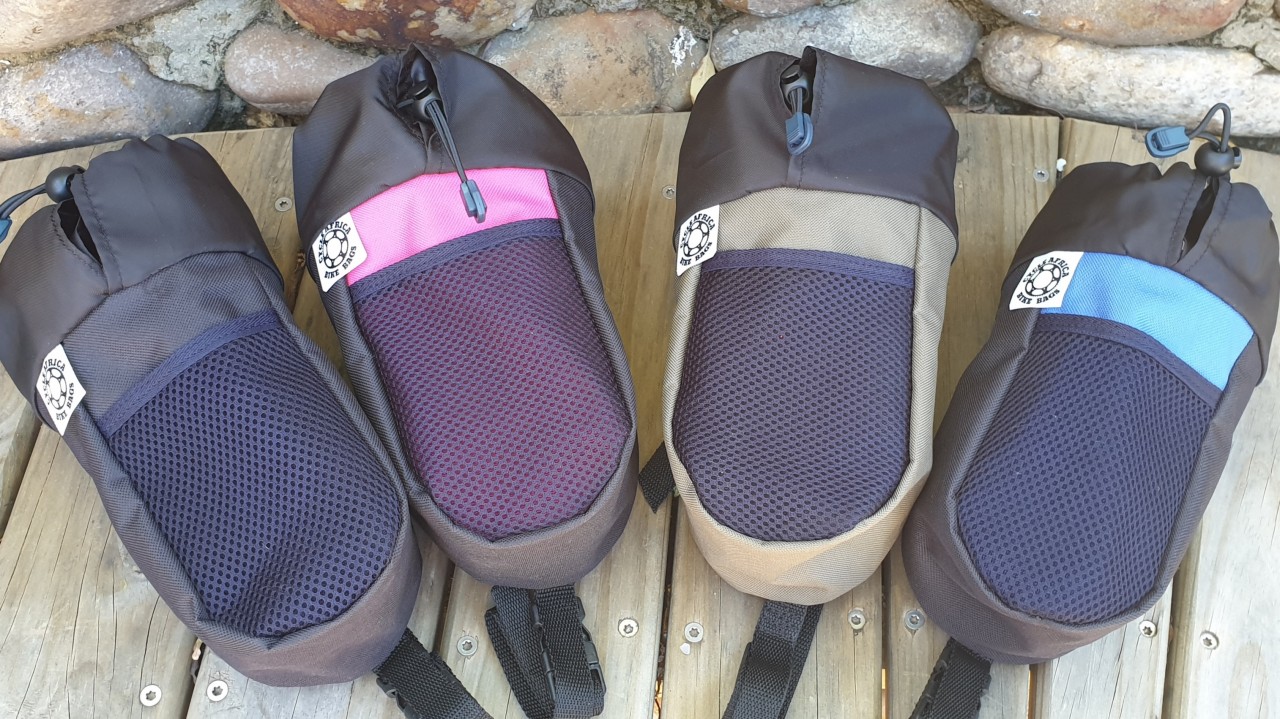 STEM BAG/ FEED BAG
Our stem or feed bags connect securely to your handlebars, can be connected to either side of your stem and strapped down onto your fork. Drawstring closure. Three-quarter mesh pockets and neon inner liner.
Read More
TRAIL PACK
Our 8L Trail Pack is ideal for either those longer days in the saddle or for the adventurous amongst us. The robust quality of the Trail Pack will keep you going and your gear safe. Reflective strips down both sides, bungee cord for that extra jacket, and the downfall of most bags chaffing. We have integrated an anti-chaff panel on the underside of the bag to eliminate any wear and tear caused by accidental touching of the back tyre.
Read More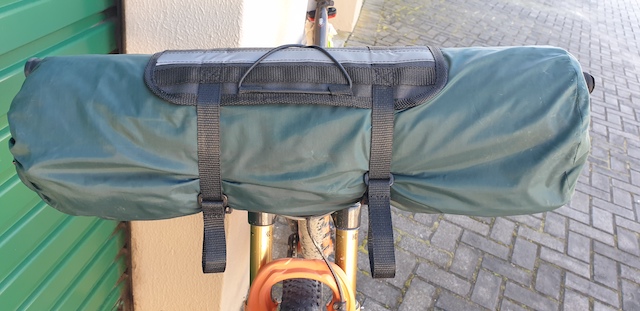 Handlebar Brace
Go further and longer. Our handlebar brace is ideal for the adventurous bike packer. Fits securely to your handlebars, is easy to mount, no fuss with a robust finish.