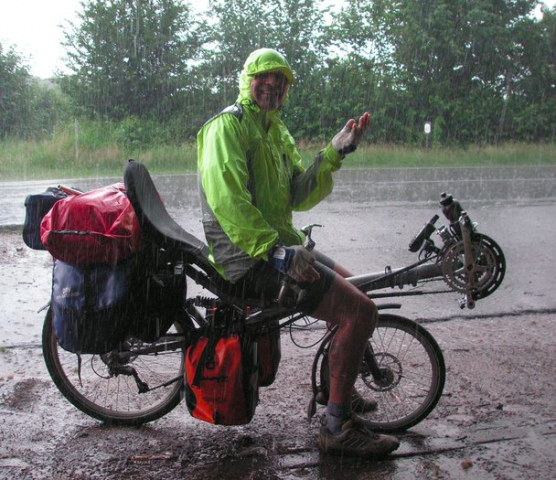 Bicycle Touring through South Africa or Namibia - What to Pack
Packing list for a supported mountain or road cycling tours in South Africa and Namibia

The items listed here may be long winded but from experience, needed. Please use this as a guide only. Cycle Africa Tours has listed the essential items required and welcomes any additions. Remember the number of days on tour, preferred types of accommodation, your addiction with technology and you wanting to do laundry will influence the things you pack.
Personal Biking Essentials
Cycling gloves – for mountain biking tours we suggest long fingers, for road cycling we suggest fingerless
Helmet
Padded cycling shorts/ trousers x3
Waterproof jacket
Wind breaker
Arm and leg warmers
Biking socks
Sunscreen (don't forget your lips)
Hydration system (for mountain biking)
Bike computer/ GPS (not needed but great for those records)
Cycling shoes (normal shoes work but you may enjoy cleeted shoes for MTB single track)
Water bottle/ bottles (Water bladders are better for the longer off road MTB routes)
Chafe cream
Own bike essentials
Spare tubes x4

Tyre levers

Pump or bombs (don't forget the inflator)

Puncture repair kit. (If tubeless then tubeless repair kit)

Small nail (good to push thorns etc from tyre)

Tweezers (good for extracting thorns etc that have just been pushed from tyre)

Chain specific "quick link"
Bottle of chain lube
Bike specific rear derailleur hanger
Bike specific brake pads x2 sets
We suggest a professional service prior to your cycle tour and dry lube on your chain
Please bring any parts unique to your bike
Rental Bike Essentials
You can bring your own pedals and or saddle
Personal & luggage
Light backpack (great for our MTB tours and day hikes/ walks)
Toiletries
Personal medication
Suncream (Factor 30+)
Earplugs
Insect repellent (Malaria prophylactic not needed and when, CAT will advise)
Short clothesline and pegs (ideal should you wish to hand wash after a bike ride)
Clothing
Cycling jerseys (short sleeved – use arm warmers if chilly)
Casual light weight long pants
Lightweight rain coat
T shirts
Socks (both for biking and casual)
Underwear
Fleece (Useful during the cooler months)
Walking shoes
Sandals (flip plops or crocks)
Casual evening wear
Bathing suite (NB)
Docs and Things
Mobile phone (You can purchase a local SIM card for calls and data)
Travel documents – Passport/ airline tickets/ drivers licence if needed
Credit cards (All ATM machines accept CC, can also use in most restaurants)
Cash
NB -

Make a copy of ALL pin codes
Now that you know what to pack, see our list of Bicycle Tours available through South Africa. Remember that all our bicycle tours can be tailored to meet your specific requirements. Please do not hesitate to contact us for further details or should you have an addition to our list.